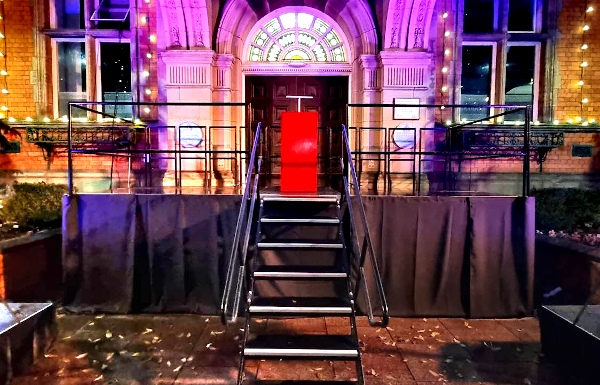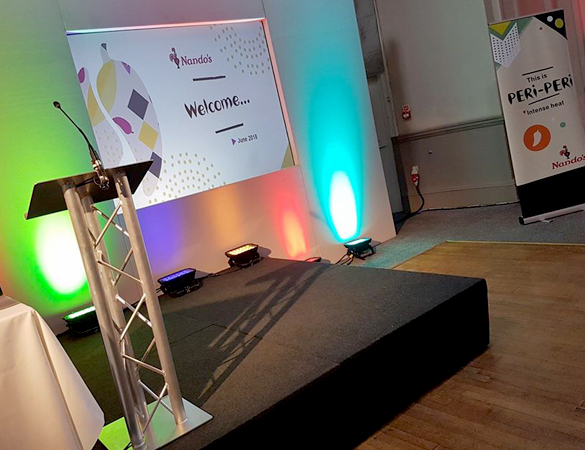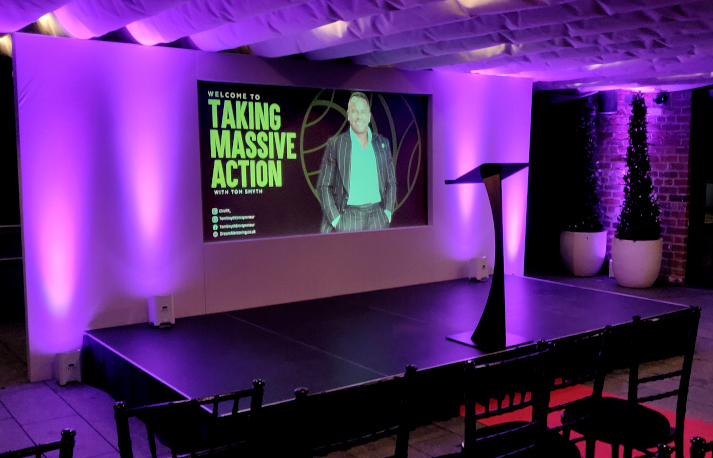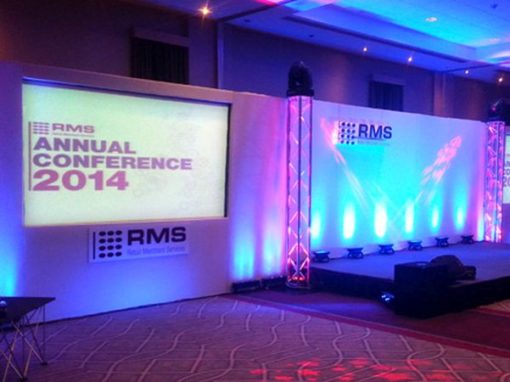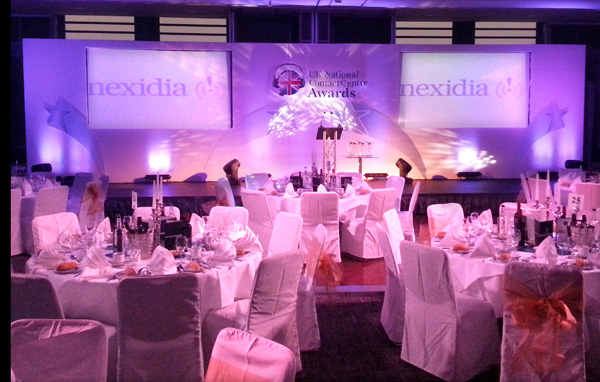 Using our range of portable staging, many size and shape configurations are available. All our stages come complete with front and side skirts. Various heights are available from 30cm to 1.8m with steps and handrails all finished in dark grey carpet.
8ft x 4ft Stage
We stock 8ft x 4ft poratble staging finished with grey carpet – heights available are 8″, 16″ and 24″
Steps are available for the 16″ and 24″ decks.
1m x 1m & 2m x 1m Stage Decks
We also stock 1m x 1m & 2m x 1m panels finished in hexa-board. These can be configured to make podiums, catwalks, and various stage sizes. We have fixed legs at 300mm, 400mm, 600mm heights and adjustable legs 1m > 1.8m with steps, handrails and diagonal cross-braces for strength.
All our staging products can be found here
Set Flats & Set Design
To add to your stage hire, we stock a range of set flats that can be incorporated at the rear of the stage.
We stock a small conference set with a 2.2m height including screen through to our 3m and 4m high sets.  We also design & manufacture stage sets in-house where a custom design is required.
Designs can include corporate logo's, screen surrounds, projector screens and LED TV's to display visual content.
See our corporate hire page for further information.