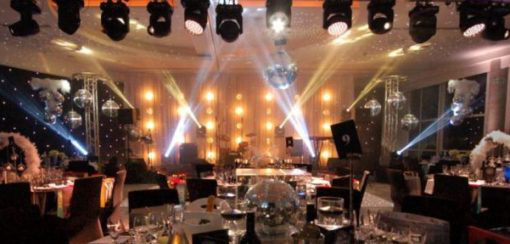 Individual reflectors with Vintage style LED Filament lamps inside.
Bitmap/effect possible on various configurations.
See video attached to listing….
Click to add this item to cart.
Product Description
"Vintage reflectors" back wall
Individual channel control back wall dressing, with or without voile.
Great for a disco, fashion show etc…
These individual reflectors can be configured in many ways. We have a selection of rigging/circular and straight scaff lengths and "Tank Trap" base plates for presenting the array in different scales and shapes.
Lighting Hire: Manchester, Greater Manchester, Cheshire, Derbyshire, Yorkshire, Staffordshire and other cities on quotation.