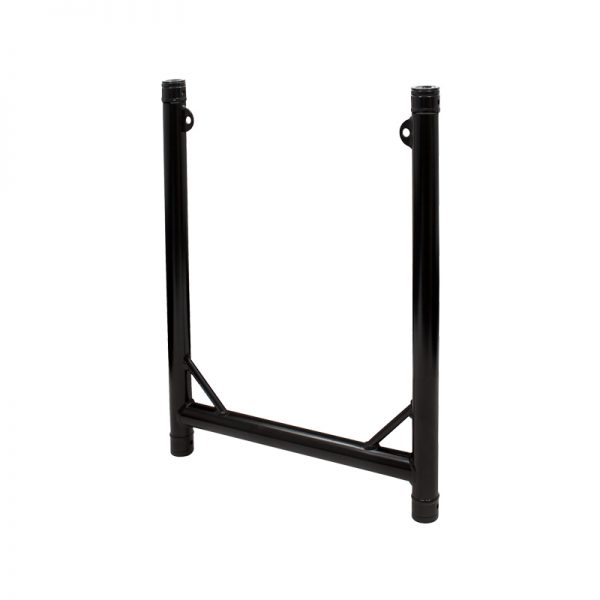 For use with modular Base plate with castors, Extension bars or half couplers.
Click to add this item to cart.
Product Description
General:
A comprehensive modular range of aluminium boom and drop arms, U frames, stirrups, tee's and extensions in Stage Black for a wide range of stage and rental applications.
Compatible with the
Modular Rigging System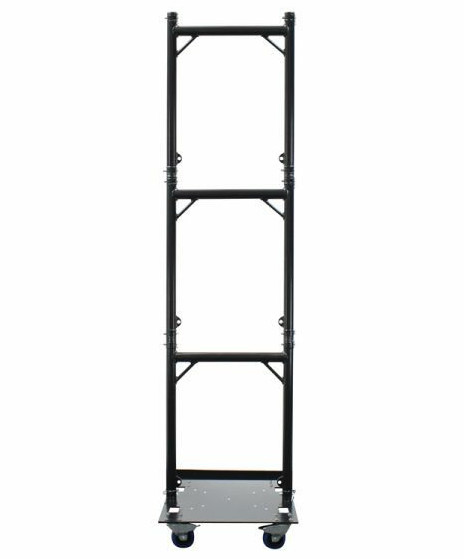 Data:
– Security fasteners on both sides
– Supplied with 2 x Conicals, 4 x Pins and 4 x R-Clips
– 3mm wall thickness aluminium
– Dimensions: 760 x 600 x 50mm
– Internal width: 500mm
– Tube Diameter: 50mm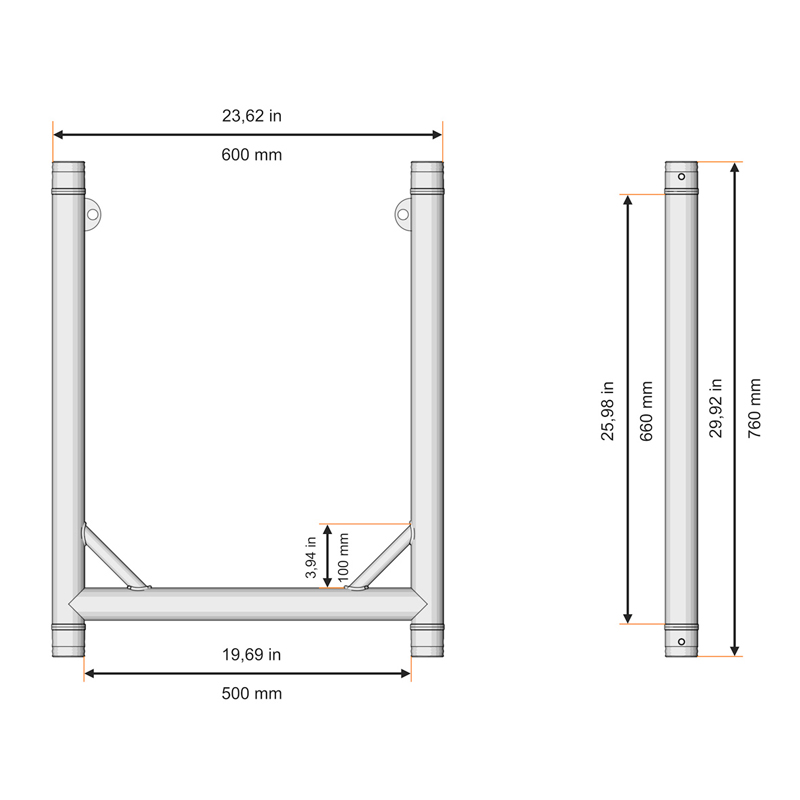 Lighting Hire: Manchester, Greater Manchester, Cheshire, Derbyshire, Yorkshire, Staffordshire and other cities on quotation.